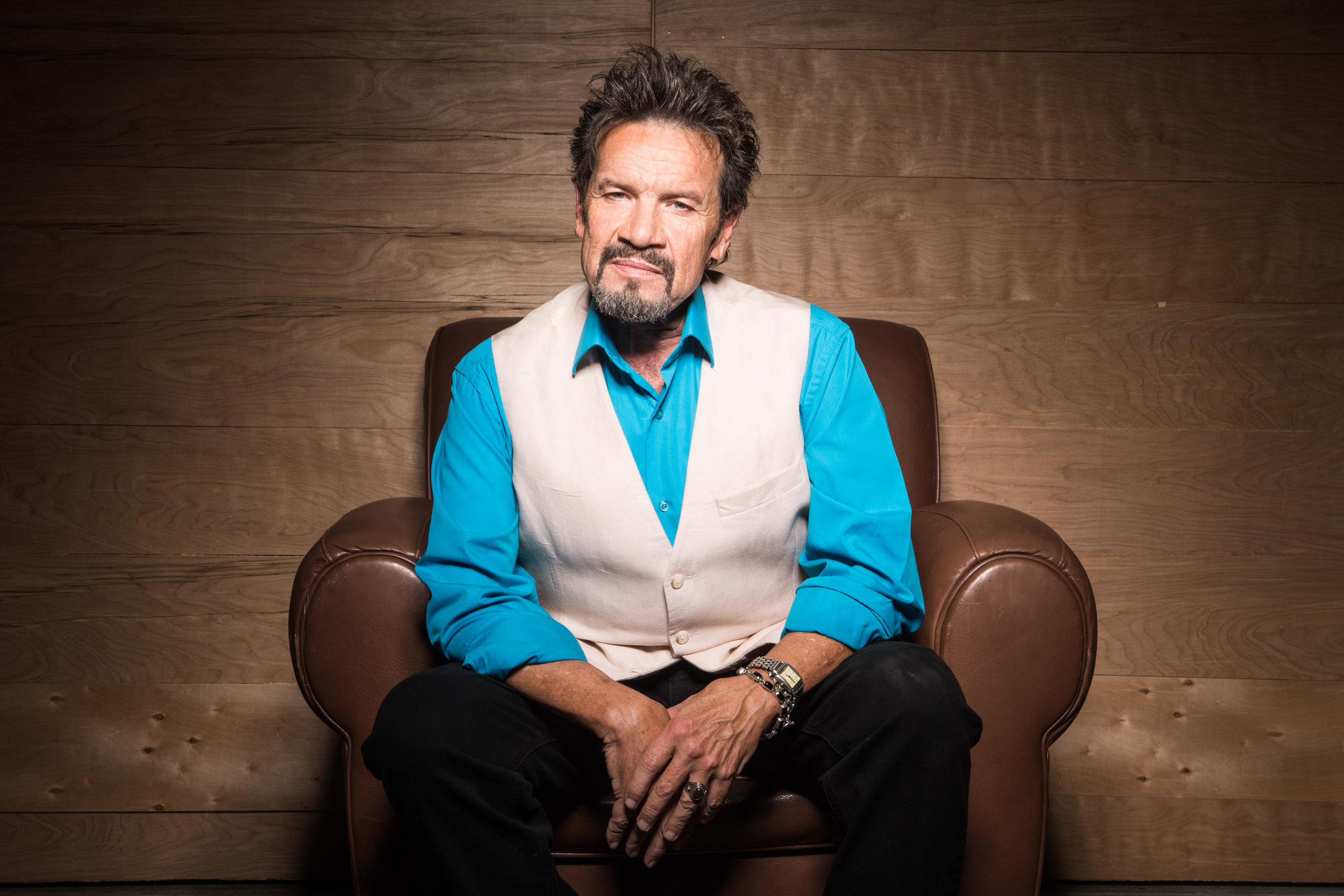 05 May

Russ Taff
Date: Sunday, Sept. 24, 2023
Location: Gospel Egg-Stravaganza Stage at Town Center Park
Time: 4:00pm
Russ Taff was born the fourth of five sons to a fire-breathing Pentecostal preacher father and a Gospel music-loving mother. He learned early on that when he sang, people responded. Some of his earliest memories are of being balanced on the church altar by his mother's strong arms while he belted out a Gospel chorus to the rollicking encouragement of the tiny congregation. His trademark rich, emotion-drenched vocals were formed in that fertile environment.
His mother's extensive collection of Gospel records was the only form of entertainment their strict upbringing allowed, so after school Russ would rush home to listen to his favorites. Lying on the floor between two old stereo speakers, the plaintive, powerful sounds of artists like Mahalia Jackson and the Five Blind Boys Of Alabama literally filled his head with music. "It really spoke to me," Taff says. "I would close my eyes and just float away with those voices." A natural harmony singer, Russ often teamed with his brothers to perform songs by the great quartets of the day – The Statesmen, The Gospel Echoes, and The Blackwood Brothers. "Those guys were like the Beatles or Elvis to me," Russ laughs.
When Taff moved to Arkansas in his teens, he began listening to popular music for the first time in his life, and found inspiration there too. Contemporary Christian Music was gaining prominence and the traditional lines between 'secular' and 'sacred' were starting to blur. Russ formed a local band called Sounds of Joy, and began writing songs that combined the spiritual truths of his childhood with the music of his generation.
Two years after his band served as an opening act for the legendary Imperials, Taff was invited to join them as lead vocalist. "I was so green," he remembers fondly. "But the Imperials handed me the opportunity of a lifetime, and I was thrilled to be able to do what I loved to do and have it count as a real job!" With the Imperials, he toured extensively and gained recognition as 'the voice' behind the award-winning songs such as "Praise The Lord," "Trumpet of Jesus," and "I'm Forgiven." These pivotal recordings successfully completed the group's transition from traditional to Contemporary Christian.
Eager to experience and explore all aspects of music, Taff left the Imperials after four and a half years to pursue a solo career. He captured the imagination of the industry by successfully releasing a series of innovative works that delved into his musical heritage while pushing the boundaries of Contemporary Christian Music. Taff's lyrics, often co-written with his wife Tori, chronicled his personal spiritual path. Soaring, aching, raucous or tender, the songs Russ chose to wrap his one-of-a-king voice around were unflinchingly honest.
Artistically, Taff was always authentic but never predictable. His eclectic taste was reflected in his recordings and live concerts, as he drew from all genres – rock, pop, blues, southern gospel, black gospel, country and even big band. "I guess I'm just not a right-down-the-middle kind of guy," he cheerfully admits. "I've been influenced by so many styles that I try to never place restrictions on myself. If it moves me, I figure it will probably move other people too."
In 1991, Russ was invited by his long-time friend Bill Gaither to be part of one of the fledgling Homecoming videos, which honored and celebrated the Southern Gospel part of Taff's musical roots. He eventually became a regular artist on the Homecoming Tour, and in a surprise move, joined the famed Gaither Vocal Band as baritone in 2001. He was a member of the group for almost three years, and the two projects recorded during his tenure earned unprecedented back-to-back GRAMMY nominations. Early in 2004, Russ decided to step down from the Vocal Band and return to his solo artist status. A perennial favorite, he appears regularly in Gaither videos and makes frequent guest appearances on the Homecoming tour. His solo concerts literally take him all over the world – his multiple Dove-Award nominated "Faroe Islands" project was actually recorded in that mysterious, remote country of islands located in the North Atlantic between Norway and Iceland.
In 2015, Russ was prominently featured in the live concert event billed as "The greatest night in the history of Contemporary Christian Music." He joined 32 other legendary CCM artists such as Amy Grant, Michael W. Smith, Sandi Patty and Larnelle Harris in one evening entitled "We Will Stand," named after Russ' signature song. The CCM United concert was live-streamed into millions of households, and offered as a CD/DVD package as well.
However you choose to label it, Russ Taff's music as won him a wide audience and critical acclaim, as well as a total of six GRAMMY awards and 18 Gospel Music Association Dove Awards. He has been hailed by Billboard Magazine as 'the single most electrifying voice in Christian Music,' and cited as a musical influence by artists as diverse are Bart Millard of MercyMe, Jason Crabb, Michael Tait, and the Kings of Leon. He's been inducted into the Gospel Music Association Hall of Fame an unprecedented three times – as a member of the Imperials, a member of the Gaither Vocal Band and to recognize his solo career as well. He has also been inducted into the Arkansas Walk of Fame, Christian Music Hall of Fame, and was honored for his lifetime achievements in the industry in a musical tribute at the 2012 GMA Dove Awards. Of equal importance, he is quick to add, is the title bestowed on him at the annual RC Cola/Moon Pie festival in his tiny new hometown of Bell Buckle, TN. "I'll have you know that you are talking to the 2013 RC Cola King," he says with great satisfaction.
Taff's musical journey is far from over. Whether looking back at a career that spans four decades, or excitedly looking forward to his upcoming recording project, Russ Taff is the picture of a man filled with gratitude and grace. "God called me to sing when I was just a little preacher's kid in Farmersville, California," Taff says with a smile. "And He's still calling."
Event Timeslots (1)
Sunday 9/24/23
-

Webmaster