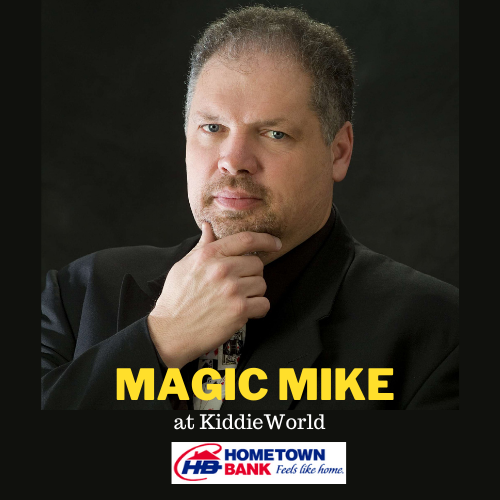 12 Feb

Magic Mike the Magician

Date: September 22-25, 2022
Times: Varies
Location: Kiddie World

When Magic Mike appears, don't expect just another Magic show. Expect to hear laughter and gasps of amazement. By combining clean hilarious humor, amazing magical illusions and audience involvement Magic Mike makes a unique one of a kind experience that the crowd never forgets. Watch as reality fades and objects vanish, live doves and rabbits appear from nowhere. Magic Mike will thrill you with his magic.