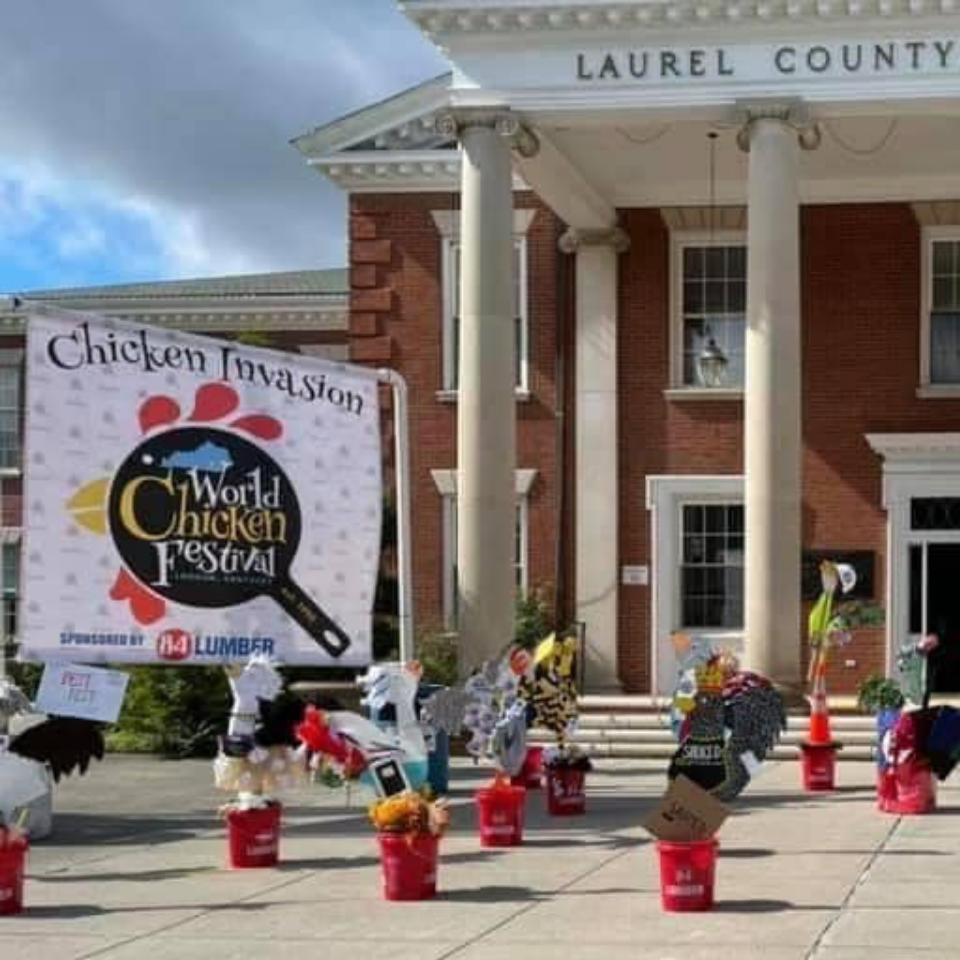 12 Dec

84 Lumber Chicken Invasion

Thursday, September 23, 2022 5pm-9pm
Friday, September 24, 2022 12pm-9pm
Saturday, September 25, 2022 12pm-9pm
Sunday, September 26, 2022 1pm-4pm

Location: Laurel County Courthouse

In the spirit of The World Chicken Festival, "84 Lumber Chicken Invasion" will be displaying painted wooden chickens at the Laurel County Courthouse from local businesses, non-profits and schools being viewed by thousands of visitors. We are Egg-Cited to see new chickens at the World Chicken Festival. The public will have an opportunity to vote for their favorite decorated chicken$1.00 per vote. Proceeds will benefit the London Rotary Club.