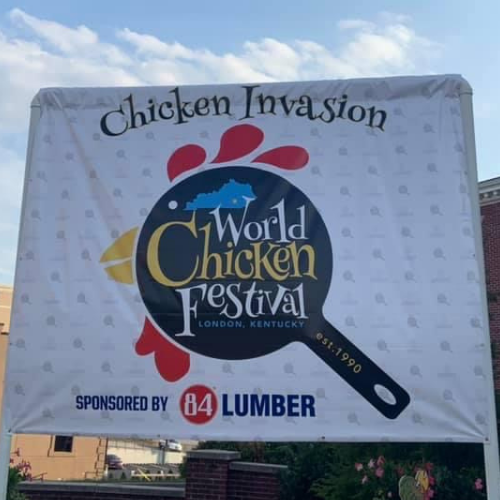 12 Dec

84 Lumber Chicken Invasion

Date and Voting Times:
Thursday, September 23rd 5pm-10pm
Friday, September 24th 12pm-10pm
Saturday, September 25th 12pm-10pm
Sunday, September 26th 1pm-4pm

Location: Laurel County Courthouse

In the spirit of The World Chicken Festival, we are accepting entries for the "84 Lumber Chicken Invasion".  The chickens will be displayed on the Laurel County Courthouse featuring YOUR business, non-profit or school being viewed by thousands of visitors. We are Egg-Cited to see new chickens in celebration of the World Chicken Festival. Chickens will need to be turned in at the London Laurel County Tourism Commission Visitors Center.

During the World Chicken Festival the public will have an opportunity to vote for their favorite decorated chicken$1.00 per vote. Proceeds will be split between the World Chicken Festival and Backpack Program of Laurel County. Both organizations depends on financial donors and volunteers to fulfill each program's mission.