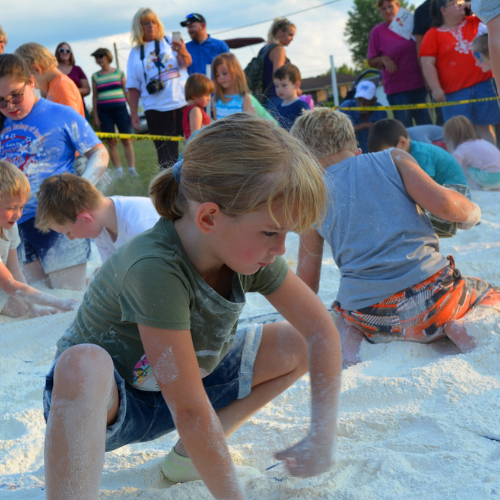 20 Sep

Chick-A-Lympics

Chick-A-Lympics is a FREE 4-H event for kids ages 5-7 hosted by the Laurel County 4-H Poultry Club at the World Chicken Festival. It's a chance for kids to play games and win prizes ages 4-7 years old.

Games include an egg hunt, chicken scratch in flour for cash, spoon egg toss, and spoon egg race. There will also be a drawing for additional prizes, including children bicycles!

Location Laurel County: Fire Rescue Squad at the corner of Carter Drive and Fire Rescue Drive.

Call the Laurel County Extension Office at 864-4167 to register.