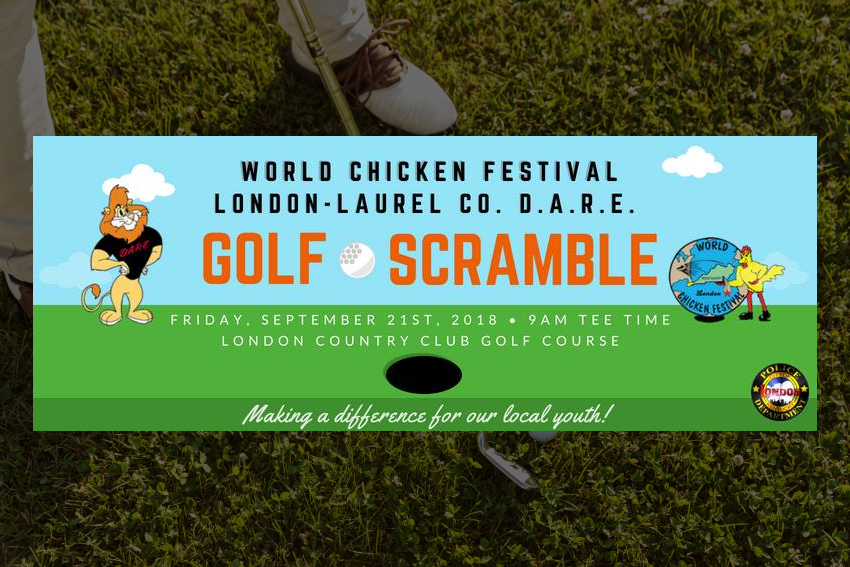 12 Jan

World Chicken Festival DARE Golf Scramble

Come and play to join us in continuing to make a difference for our local youth at the London Country Club Golf Course for the official World Chicken Festival Golf Scramble! Register Here

Funds raised support the London Laurel Co. DARE Don Wattenbarger Scholarship Fund, where $1,000 is awarded to a senior at North and South Laurel High School.

The London-Laurel Co. DARE organization's objective is to teach all students good decision-making skills to lead safe, healthy lives free from violence, substance abuse, and other dangerous behaviors. The London Police Department has been spearheading the local DARE program since the early 1980s.

Players and those looking for sponsorship opportunities contact Magen Zawko at magenzawko@londonpd.com or call (606) 878-7004.