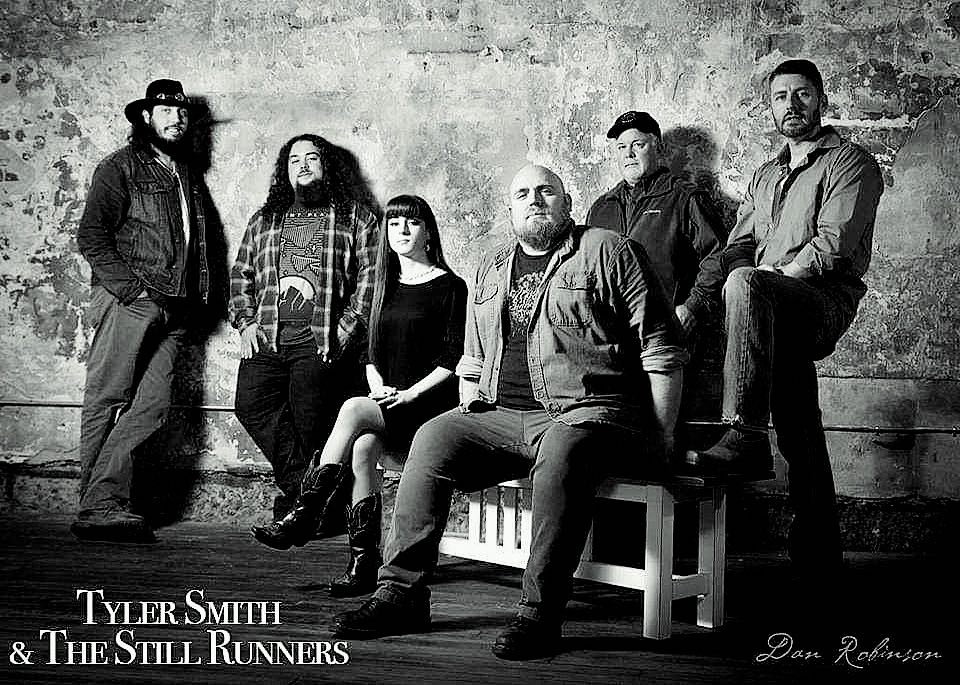 30 Sep

Tyler Smith & the Stillrunners

Tyler Smith is an Appalachian Singer Songwriter born and raised in the mountains of Harlan Kentucky. With influences such as; Jason Isbell, John Prine, James Taylor and John Mayer, Tyler's personal and strong lyrical content, along with his soothing guitar chord phrasing's will have anyone tapping their foot or singing along quickly.

With the creation of his solo band "The Still Runners" in 2018, Tyler and company have quickly found a unique flavor of Electric Appalachian Folk/Americana/Country Rock led by Tyler's smooth vocals, simply complex rhythm guitar progressions between 6 and 12 string guitars and powerful introspective lyrics. Greg Hollins (drums and cofounder of The Still Runners) keeps a solid groove that one could set their watch to while his son Forrest Hollins (bass) holds the fort with his virtuosic bass lines. Newcomer Loren Tolliver (Lead Guitar) lands guitar notes that fill the music with influences ranging from Lynyrd Skynyrd to Keith Urban. Adam Brock (harmonica) adds glitter to an already immersive listening experience. Last, but certainly not least, Natalie Tomlinson (Fiddle) lends her expertise from years of bluegrass/country participation to create a sound that only can be made by Tyler Smith and The Still Runners.
Event Timeslots (1)