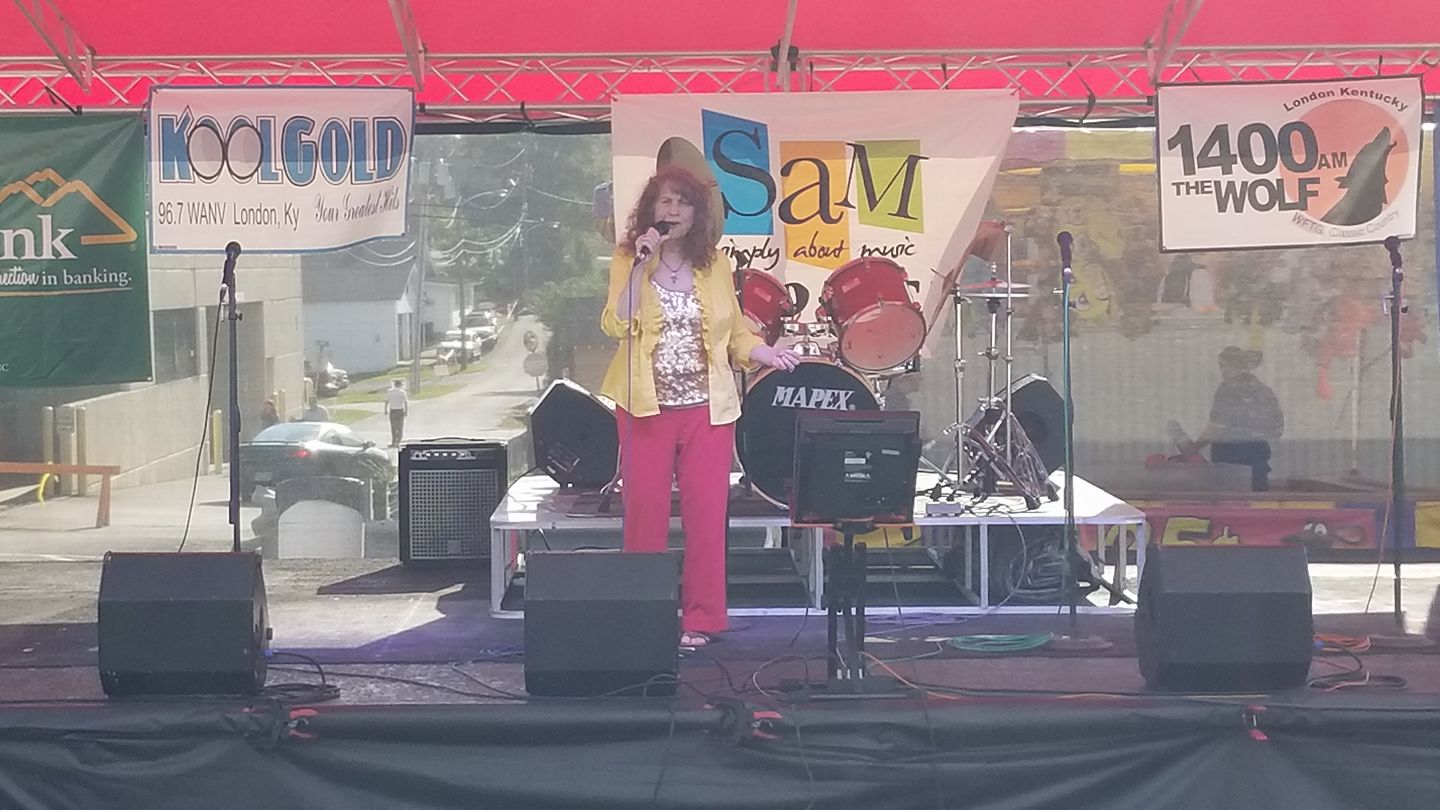 12 May

Peggy Inks
Date: Thursday, Sept. 22, 2022
Location Sanders Stage
Time: 5:00pm
Peggy Inks has been opening up the World Chicken Festival on Thursday evening for years debuting each year "I Ain't No Spring Chicken".  Peggy started singing Gospel with her two sisters as the Cooper sisters, Her sisters got married and moved around and Peggy began her solo Gospel career in 1975.
'Bless Our Nation' was the first song she ever recorded," said Inks. "I've been recording out of Nashville since 1975 and I've recorded many times since then — about every two or three years." In 1977, Inks began exhibiting at Country Music Fan Fair, now called CMA Music Festival, where she was able to form several connections with others in the music industry. Inks was invited to become a member of the Music City Christian Fellowship, a nonprofit organization of Christians involved in the music and entertainment industry with the dedication of proclaiming the gospel.
"From that organization invitation, that's where it all started," said Inks. Inks has since performed at the Ryman Auditorium, the Tennessee Performing Arts Center and at the Grand Ole Opry with the MCCF's "Sunday Mornin' Country." She has performed in the Country Chorale at the event, as well as being a featured artist.
"I've really been blessed to get to sing all these places," she said. "I never imagined singing at the Grand Ole Opry, but I knew I wanted to sing at the Grand Ole Opry one of these days." Inks said that performing at the Grand Ole Opry was like a dream. Biography Credit from www.thetimestribune.com
Event Timeslots (1)